Far be it from Ivor Donkey to blow his own trumpet (and with the standard of my tipping I don't get many opportunities), but as I've now been featured in a couple of reasonably high profile publications, I thought that I'd put what they had to say about me on display on this site.
The following article appeared in the Racing Post on 7th September 2001.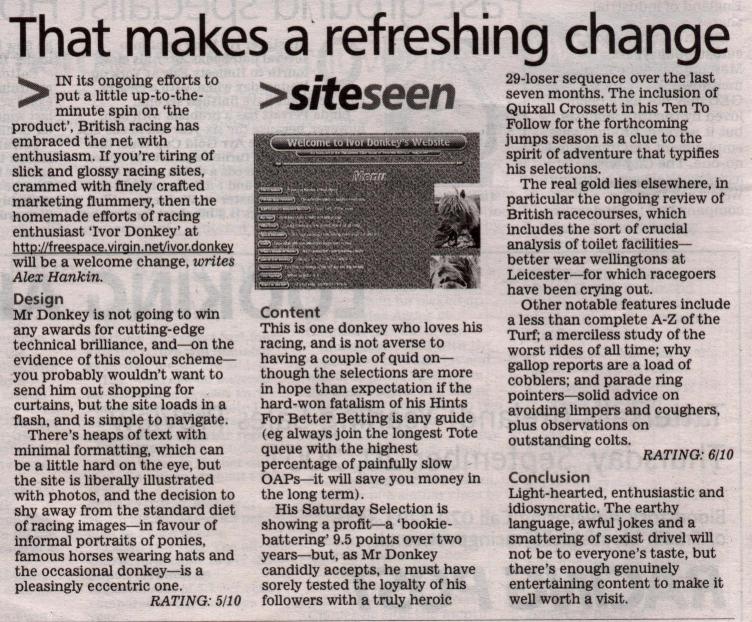 Not a bad review I'm sure you'll agree (apart from the bad language, bad jokes, sexist and bad design bits). If the reviewer in question Alex Hankin happens to be reading this, thanks very much for reviewing the site. No doubt the bookies would also like to thank you from the bottom of their hods, for introducing so many unfortunate punters to my "Saturday Special".
The other snippet is taken from the December 2000 issue of "Internet Advisor" magazine. I sent details of the site to their readers websites section and they were kind enough to feature it. It resulted in less hits than the Racing Post feature for obvious reasons, but was no less appreciated.
I will add to this feature as and when (or indeed if), any other publications are good enough to feature the humble efforts of yours truly within their pages.